ENT Doctor
Heath F. Dreyfuss, MD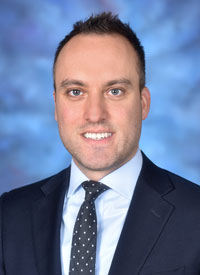 Dr. Dreyfuss received his undergraduate degree from University of Michigan. He attended medical school at Drexel (formerly Hahnemann) University in Philadelphia PA, where he received his Doctor of Medicine (M.D.) degree. Dr. Dreyfuss completed his General Surgery internship and subsequent surgical subspecialty residency training in Otolaryngology's Head and Neck Surgery at the prestigious University of Illinois at Chicago where he trained with leaders in the field. He gained comprehensive experience managing challenging problems at Cook County Hospital in Chicago. He has twice won the award for top research in ENT/otolaryngology as a resident.
Dr. Dreyfuss provides all facets of ear, nose and throat care to adult and pediatric patients. He is especially interested in nasal and sinus disorders, voice and swallowing disorders, thyroid and salivary gland diseases, allergy, and benign and malignant tumors of the head and neck.
In particular, Dr. Dreyfuss has a strong interest and expertise in treating skin cancers of the head and neck. His skill set includes sentinel lymph node biopsy and treating the most aggressive of these skin cancers, such as melanoma and merkel cell carcinoma. He is an active participant in the INOVA Schar Cancer Institute's Melanoma and Skin Cancer Center.
Dr. Dreyfuss serves as the system wide section chief of Otolaryngology–Head and Neck Surgery for the entire Inova System. He also remains the section chief at Inova Fairfax Hospital and is on the Clinical Operations Committee at McLean Surgery Center.
He participates with most major insurance carriers.
Dr. Dreyfuss is board certified by the American Board of Otolaryngology.
Dr. Dreyfuss resides in McLean with his wife Dr. Adrienne Dreyfuss, who is a pediatrician, and their two children, Sadie and Mack.
Awards and Features
2021 Top Doctor, Northern Virginia Magazine
2020 Top Doctor, Washingtonian Magazine
2020 Top Doctor, Virginia Living Magazine
2020 Top Doctor, Northern Virginia Magazine
2019 Top Doctor, Washingtonian Magazine
2019 Top Doctor, Virginia Living Magazine
2019 Top Doctor, Northern Virginia Magazine
2018 Top Doctor, Washingtonian Magazine
2018 Top Doctor, Northern Virginia Magazine