Facial Implants
Question: Do I need a Facial Implant?
Answer:
Facial implants are effective means of enhancing your facial skeleton which will also allow the overlying soft tissues to drape properly. Over the past few years, fillers such as Restylane and Radiesse have become very popular; however, these are temporary and will require repeated injections.  Facial implants are permanent and do not require any maintenance. The most common location for facial implants are the chin and the cheeks.  Implants can be inserted in other locations depending on your needs. The main question to ask yourself is specifically which aspects of your neck and face you would like to change.  Implants are ideal for restoring proportion to the facial skeleton which can have a dramatic effect.  For example,  patients frequently think their nose is too "big", when in fact, their chin is very small which makes the nose appear large.  Similarly,  individuals wanting to have liposuction of the neck to get rid of the "double chin" often have a significant chin deficiency which must be corrected in order to achieve best aesthetic results.

Rhioplasty with Chin Implants
Similarly,  if the midface and cheek areas are deficient, then a facelift procedure may not achieve the desired result.  Cheek implants can be very useful in adding proportion and volume to the face which can eliminate the need for a lift or significantly enhance a lift procedure or additional fillers. Other areas of facial implants are the nose and jaw line.  A desirable result is one which allows the patient's natural beauty to be enhanced while correcting any asymmetries or irregularities.  Obtaining ideas from pictures of models in magazines can help you decide what is aesthetically pleasing to you; however, it is usually unrealistic to attempt to look like someone else. In order to determine whether you require an implant,  a facial consultation at our office is an important first step.  You will undergo a comprehensive exam and computer imaging analysis which will allow you to see yourself in different angles and gauge your needs.  The job of a good surgeon is to understand your goals and to advise you based on his assessment and experience.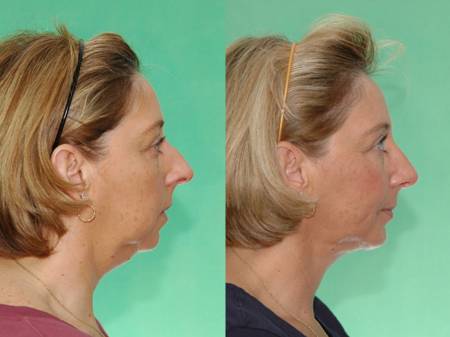 Rhinoplasty with Chin Implant and Head & Neck Liposuction
Question: How do I decide on a surgeon?
Answer: This is one of the most, if not the most, important step in the process of achieving your aesthetic  goals.  After performing many revision surgeries on patients, I assure you it is better to put the time and effort into carefully selecting a capable facial plastic surgeon to perform surgery the first time than to suffer a poor outcome and then have to look for a capable surgeon to fix it.  Revision surgery is very difficult and few facial plastic surgeons perform these procedures; therefore,  the process becomes even more daunting for the patient the second time around.  Carefully review the surgeon's training and certification.  Board certification by the American Board of Otolaryngology and American Board of Facial Plastic and Reconstructive Surgery shows that the surgeon has comprehensive training in performing an aesthetic procedure.  Determine the length of time a surgeon has been in practice and the breadth of the practice, as nothing can substitute for the wisdom and skill a surgeon derives from having performed many procedures.
Dr. Mushtaq is double boarded in Otolaryngology and Facial Plastic and Reconstructive surgery. His training and 20 years of experience has allowed him to approach facial aesthetic surgery from both perspectives; hence, he is able to perform the procedure safely and fulfill patients' goals.  He performs both primary and revision facelifts on diverse age groups,  gender, and ethnicities.   He feels his surgical experience allows him to perform a surgery which addresses each individual's needs without compromising his or her natural beauty.   Most of his new patients are referrals from previous patients.  Please refer to Dr. Mushtq profile page for details of his credentials.
Question: How can I discuss my thoughts with my surgeon?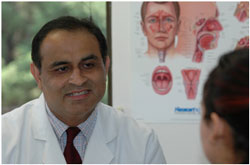 Answer:You can schedule a complimentary facial consultation.  After discussing your goals, Dr. will examine your face thoroughly.  You will undergo computer imaging and analysis which will allow us to discuss the changes you desire in detail.  It is very important to understand precisely what your surgeon is planning for you and the computer imager will allow you to visualize both yours and your surgeon's thoughts.  Click here to Schedule a Facial Consultation.
Question: Can I see some before and after pictures?
Answer:Yes.  We have included some of our photos on our website for your perusal along with patient testimonials.  Dr. Mushtaq has been collecting his digital images for over 20 years.  He started using the video imaging technology during its early beginnings; therefore,  he has many patient photos to share with you. Photos of patients are released by patient consent only.  A patient's right to privacy is strictly observed.   Click here to view our Photo Gallery.
Questions: Do you have any patient testimonials?
Answer: Yes. Click here to view our Patient Testomonials.

Question: How do you perform the surgery?
Answer: The surgery can be performed under intravenous sedation with local anesthesia in the office or general anesthesia at one of the local outpatient surgery centers.  The length of the surgery is 30 min to 2 hours depending on the complexity of the procedure.  The chin implant is usually placed via an incision underneath the chin in a crease.  The incision is very small and heals without any noticeable scarring.  The sutures are removed in one week.  Most patients do not experience any appreciable bruising and return to their normal duties in a week.  The cheek implants are placed via incisions inside the mouth above the gum lines.   These heal very quickly with absorbable sutures and  the patients return to their normal duties in a week.  These procedures can be performed at the same time as additional aesthetic procedures such as rhinoplasty (nose job), head and neck liposuction, or a facelift.
Question: What can I expect post-operatively?
Answer: Usually, there is "soreness" and  "stiffness" described by the patients.  You will be provided prescription pain medication, nausea medication and antibiotics.  We will also provide medications to minimize bruising.  Sleeping with the head elevated minimizes discomfort.  Ice pack or cold wash cloth to the eyes and a vaporizer at the bedside are also comforting.  For chin implants,  you may have some tape around the chin which will be removed one week after the procedure.  You will perform some incision care for the chin implant after the sutures are removed.  There is no wound care for cheek implants.  You will be given detailed instructions regarding care.  You may bath or shower by the day after the surgery.   You will be ambulatory during the immediate post-operative period however strenuous activity is discouraged.  Avoid bending over or straining. You cannot lift anything heavy or perform any exercise or athletic activity for 3 -4 weeks. Most patients are able to go out in public within 2- 3 days with some camouflage make up for any bruising. You will notice swelling, irregularities, and some asymmetries however it is very subtle, and you should be able to interact socially without much concern.  It can take several months to a year for the swelling to completely subside in order for the fine refinements to become apparent. Our aesthetician can give you advice regarding proper cover up.
Question: Does the post-operative care end after the sutures are removed?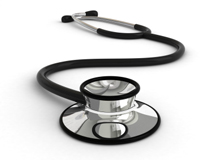 Answer:No.  Our patients receive detailed instructions for post-operative care by the Doctor and staff.    Patients are followed closely in order to determine if there are any areas that are not healing as expected.  Most post-operative changes are transient however it is important to identify any problems early in order to prevent any complications.  We feel this distinguishes our practice from others, because some of the revision surgeries we perform could have been avoided if there was careful supervision after the surgery.
Question: Is the surgery covered by insurance? How can I obtain information about all of the costs?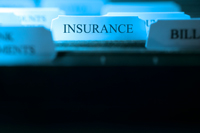 Answer:Facial implants are considered cosmetic procedures by the insurers; therefore, during your facial consultation, you will receive an estimate of surgeon's fee, facility fee, anesthesia fee, and any miscellaneous fees (e.g. implant cost). Please Contact Us for more information.