Sasha Watts
Licensed Esthetician
Certified Laser Hair Technician
Makeup Artist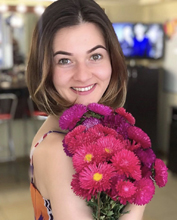 Sasha Watts brings experience as a laser technician, makeup artist, and aesthetician. She is deeply committed to her patients and passionately remains knowledgeable of the most advanced medical aesthetic treatments and techniques.
She is thankful for the opportunity to work at ENT & Facial Plastic Surgery where she strives to make everyone feel comfortable and happy. Sasha's goals are to make each patient feel and look his or her best using professional skin care lines, the newest and most effective lasers, microneedling RF and individually customized treatments.
Sasha also has extensive experience in laser hair removal, spider vein removal, sun damage treatments, age spots, and skin tightening procedures and regimens and has received certifications from Dermalogica Institute, Coolsculpting, and the PCA Skin Academy.
Sasha believes in maintaining an active lifestyle and that we should never stop learning.
Zee Asghar
Director of Aesthetician Services
Licensed Aesthetician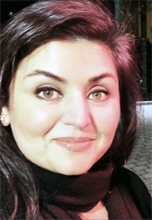 Zee is passionate about her work and provides the highest caliber of customer care and experience through a comprehensive knowledge of our products and aesthetic services.
She feels our skin is a window to our health therefore taking a scientific approach combined with years of experience to ensure all options are explored for her patient's individualized needs and concerns from non-surgical to surgical services.
Zee has over 25 years of experience in the skincare field from owning a day spa to training and consulting spas nationally and internationally. She is certified in chemical peels, microdermabrasion, lymphatic face & neck massage, lasers, IPL and Micro Needling with Radio frequency treatments. To keep up with the skin care field Zee is always on the look for new technologies and trends by attending classes and seminars.
For appointments with Sasha or Zee please fill out the form or call the office 703-448-0005.