Rhinoplasty or Nose Job
Serving McLean, VA and Tysons Corner, VA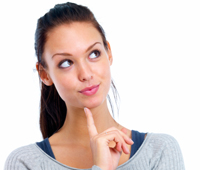 Rhinoplasty (or nose job or nose surgery) is an appropriate procedure for those who want to change the appearance of their nose and/or breathe better. The main question to ask oneself is specifically which aspects of your nose you would like to change. Although the nose is a central part of the face, the most attractive parts of the face are the eyes and the lips. Changing the nose by very small increments can results in dramatic changes in the appearance of other parts of the face. A desirable nose is one which blends in with the face and redirects attention to the eyes and the lips. Obtaining ideas from pictures of models in magazines can help you decide what is aesthetically pleasing to you; however, it is usually unrealistic to attempt to look like someone else. The job of a good surgeon is to understand your goals and to advise you, based on his assessment and experience, on the best course of action to take.
For frequently asked questions about Rhinoplasty otherwise known as "Nose Job", please go to our Rhinoplasty / Nose Job Frequently asked Questions.
How do I decide on a rhinoplasty surgeon?
How can I discuss my thoughts with my nose surgeon?
Can I see some before and after nose jobs?
Do you have any patient testimonials?
How do you perform the nose surgery?
What can I expect post-operatively?
Does the post-operative care end after the splint and the packing are removed?
Is the surgery covered by insurance?
How can I obtain information about all of the costs?
Question: How do I decide on a rhinoplasty surgeon?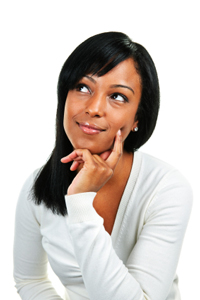 Answer: This is one of the most, if not the most, important step in the process of achieving your aesthetic goals. After performing many revision surgeries on patients, I assure you it is better to put the time and effort into carefully selecting a capable rhinoplasty surgeon to perform surgery the first time than to suffer a poor outcome and then have to look for a capable surgeon to fix it. Revision surgery is very difficult and few facial plastic surgeons perform these procedures; therefore, the process becomes even more daunting for the patient the second time around. Carefully review the surgeon's training and certification. Board certification by the American Board of Otolaryngology and American Board of Facial Plastic and Reconstructive Surgery shows that the surgeon has comprehensive training in performing a functional and aesthetic nasal procedure. Determine the length of time a surgeon has been in practice and the breadth of the practice, as nothing can substitute for the wisdom and skill a surgeon derives from having performed many procedures.
I am double boarded in Otolaryngology and Facial Plastic and Reconstructive surgery. My training and 20 years of experience has allowed me to approach nasal surgery from both perspectives; hence, my patients are satisfied with the appearance and the function of their noses. I perform both primary and revision rhinoplasties on all age groups, gender, and ethnicities. I feel my diverse surgical experience allows me to perform a surgery which addresses each individual's needs without compromising his or her natural beauty. Most of my new patients are referrals from previous patients. Please refer to my profile page for details of my credentials.
Question: How can I discuss my thoughts with my nose surgeon?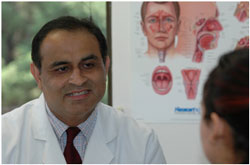 Answer: You can schedule a complimentary facial consultation. After discussing your goals, I will examine your nose thoroughly. You will undergo computer imaging and analysis which will allow us to discuss the changes you desire in detail. It is very important to understand precisely what your surgeon is planning for you and the computer imager will allow you to visualize both yours and your surgeon's thoughts. Schedule a Free Facial Consultation
Question: Can I see some before and after nose jobs?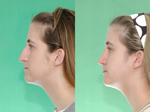 Answer: Yes. I have included some of my photos on this website for your perusal along with patient testimonials. I have 20 years of digital images. I started using the video imaging technology during its early beginnings; therefore, I have many patient photos to share with you. Photos of patients are released by patient consent only. A patient's right to privacy is strictly observed. Click here to see some before/after pictures.
Questions: Do you have any patient testimonials?
Answer: Yes. Below is a sample of how my patients feel or click here to read all the patient testimonials.
Krista – Oct 7, 2011 – "I have had some really bad experiences with doctors over the years, but when I have the pleasure of being treated by an individual like Dr. Mushtaq it changes the entire experience."
Timothy B. – June 17, 2011 – "You have an impressive team and I strongly recommend your services to others who may be suffering from chronic sinusitis."
C. Jonhston – May 5, 2011 – "I honestly didn't believe that such skilled physicians with great bed-side manners like this existed, but Dr Mushtaq proved me wrong." READ MORE PATIENT TESTIMONIALS

Question: How do you perform the nose surgery?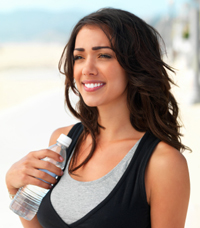 Answer: The surgery is performed on an outpatient basis at one of the local surgery centers. It is performed under general anesthesia. The length of the surgery is 2 to 4 hours depending on the complexity of the procedure. The incisions of the surgery can be endonasal (all inside the nose) or external (one small incision at the base of the nose). The approach is dependent on the degree of work required on the tip and the bridge of the nose. I do not treat all noses in the same manner. Each procedure is customized to the individual patient's needs. The procedure involves repositioning, adding, or removing tissue from the nasal skeleton. Internally, the septum and the turbinates are adjusted to maintain or improve the airway. The skin is redraped over the modified skeleton and sutured and stabilized in place with external and internal splints and packing. I make every attempt to use the patient's own tissue to reconstruct the nose; however, a significant part of my practice are patient referrals to repair previous rhinoplasties; therefore, sometimes synthetic implants are used. I discuss all options with the patient prior to the surgery during the pre-operative visit. You will be given detailed pre-operative and post-operative instructions during the pre-operative visit. We will perform any laboratory tests or pre-operative medical clearances (if necessary) prior to the procedure.
Question: What can I expect post-operatively?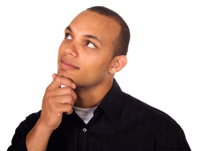 Answer: After your rhinoplasty (nose surgery), you will be discharged from the surgery center approximately one to two hours after the operation. Usually, there is minimal pain, although you will be provided prescription pain medication. Most of my patients require only Extra Strength tylenol ®. You will also receive prescriptions for nausea medication and antibiotics. We will also provide medications to minimize bruising. Sleeping with the head elevated minimizes discomfort. Ice pack or cold wash cloth to the eyes and a vaporizer at the bedside are also comforting. You will have an external nasal splint for approximately one week after the procedure. The internal packing time is dependent on the extent of your surgery to improve the airway. Most patients are able to care for themselves after the surgery, although having a friend or family member during the night of surgery is very helpful. You will be ambulatory during the immediate post-operative period however strenuous activity is discouraged. Avoid bending over or straining. You cannot lift anything heavy or perform any exercise or athletic activity. After the packing the splints are removed, you will be able to go back to office work immediately, although you may feel easy fatigability for several days. You may have some bruising which could require camouflage make up. The nose is swollen after the external splint is removed; however, the swelling will be mostly noticeable to you and your family members. Most of the immediate post-operative swelling subsides by one month; however, the tip of the nose is the most complex and the lowest part of the nose, it can take several months to a year for the swelling to completely subside in order for the fine refinements to become apparent. Our aesthetician can give you advice regarding proper cover up. You will receive detailed nose care instructions during the pre-operative and post-operative visits. Do not blow your nose for 2 to 3 weeks after the packing is removed. No heavy exercise for four weeks after the packing is removed.
Question: Does the post-operative care end after the splint and the packing are removed?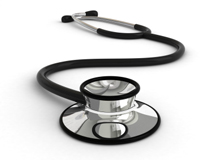 Answer: No. My patients receive detailed instructions for post-operative care by me and my staff. Patients are followed closely in order to determine if there are any areas that are not healing as expected. Most post-operative changes are transient however it is important to identify any problems early in order to prevent any complications. I feel this distinguishes my practice from others, because some of the revision rhinoplasties I perform could have been avoided if there was careful supervision after the surgery.
Question: Is the surgery covered by insurance? How can I obtain information about all of the costs?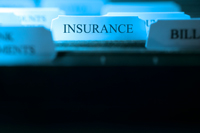 Answer: If your surgery is performed for functional purposes, it may be covered by your insurance carrier. My surgery staff will obtain pre-authorization for your procedure. Generally speaking, any changes to the appearance of the nose are not covered by insurance carriers; therefore, your procedure may be partially covered or may be deemed entirely cosmetic. During your facial consultation, you will receive an estimate of surgeon's fee, facility fee, anesthesia fee, and any miscellaneous fees (e.g. implants, special equipment). To request an appointment online, click here.